Yes, it's true.  Certain flowers only mesh well with certain types of event designs.  Not all florists understand that or can relay that information to a bride who is dead set on a specific type of flower (mine were anemones–too expensive/hard to get).  I'm here to burst your bubble…your event will look much more pulled together if the flowers match the theme!!  For the next 5 or so weeks, I plan to post every Friday about flowers…let's call it Floral Friday for the sake of alliteration and my typically ridiculous blog post naming strategies…
Now, don't get me wrong.  I am NOT a flower expert, however, I can absolutely tell you what shapes, colors, and types will match with your event style….aaand I can make a pretty dang good bouquet for anyone wanting a cheap florist ;)
For any rustic or vintage styled event, you will absolutely want a soft and romantic looking bouquet with a subdued color scheme (no pointy petals, harsh shapes, or saturated colors!!)…here are some great flowers and examples of gorgeous bouquets!!
PEONY
Available late spring-early summer
ANEMONE
Available Dec-June
RANUNCULUS
Available year round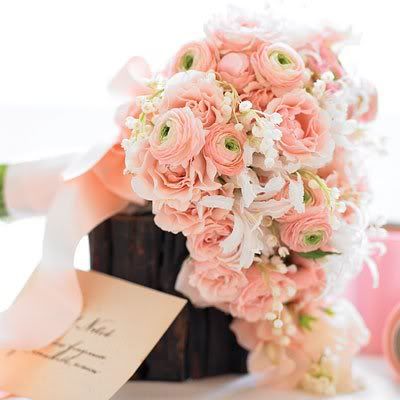 POPPIES
Available fall-spring
ANDROMEDA
HYDRANGEA
Available summer-winter
LAVENDER
CARNATIONS
(year-round)
LILAC
ROSES
Available year-round
SWEET PEA
ASTILBE
TRACHELIUM
In the next few weeks, SBD wil be elaborating on this post…look for bouquets for all seasons, contemporary bouquets, filler flowers, flowers by color, etc.  It's FLORAL FRIDAY y'all ;)  Have a great weekend!!!
XOXO